Activating the Power of NVIDIA's Super Fans
Our prediction that a community of super fans would be more inclined to participate in various asks was right on the money. Additionally, there are sufficient data to extrapolate that these community members were also more active on social media networks than the fans who did not participate.
At Ambassify, we know the power of advocacy marketing. Our assumption about increasing engagement through targeted communications and relationship-building wasn't really an assumption at all. It was an educated guess based on years of experience we've collected by working with dozens of other clients.
In NVIDIA's case, the results of an engaging advocacy program were staggering.
A visual for the below points
Out of 145 active club members, 116 have interacted at least once with our soft and hard 'asks'. Our control group (4100+ strong) had only 576 interactions in total - they were approached with the same challenges and 'asks' but, to them, we delivered them via landing pages (links sent through email).


Looking at five interactions during the testing period, we beat the controls as well - 51 interactions from club members versus 55 interactions from a larger control group (again, 4100+ people whose email addresses we had collected during the initial survey).


When it comes to 10 or more interactions, club members had 22 such interactions versus 23 overall when it comes to the control group.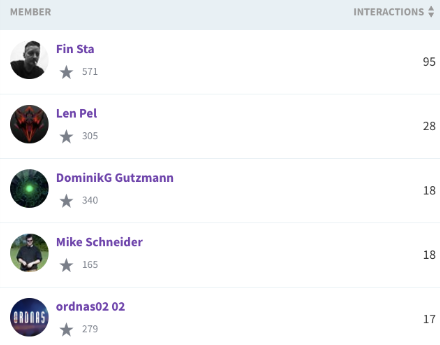 One other (often overlooked) benefit of launching this advocacy program was the fact that NVIDIA now had access to more than 4,100 Facebook fans via their email address. These fans could be warmed up to the NVIDIA brand in the following months and slowly included into the official advocacy program.
To sum this up, NVIDIA GeForce advocates (club members) had, on average, 5X interactions and responded 5X more often to NVIDIA's questions and 'asks' than fans who did not participate in the closed group.
Their interactions were also more meaningful - they were generally more inclined to comment and share social media posts, as well as do more time-consuming activities, such as answer questions, fill out surveys, or leave reviews on review sites.