LP - Website - Corporate Branding Use Case
Use Case: Corporate Advocacy
Reinforce your corporate branding with employee advocacy
Strengthen your branding by partnering up with your employees: leverage their thought leadership, build connections, and become a top-of-mind brand.
Try Ambassify now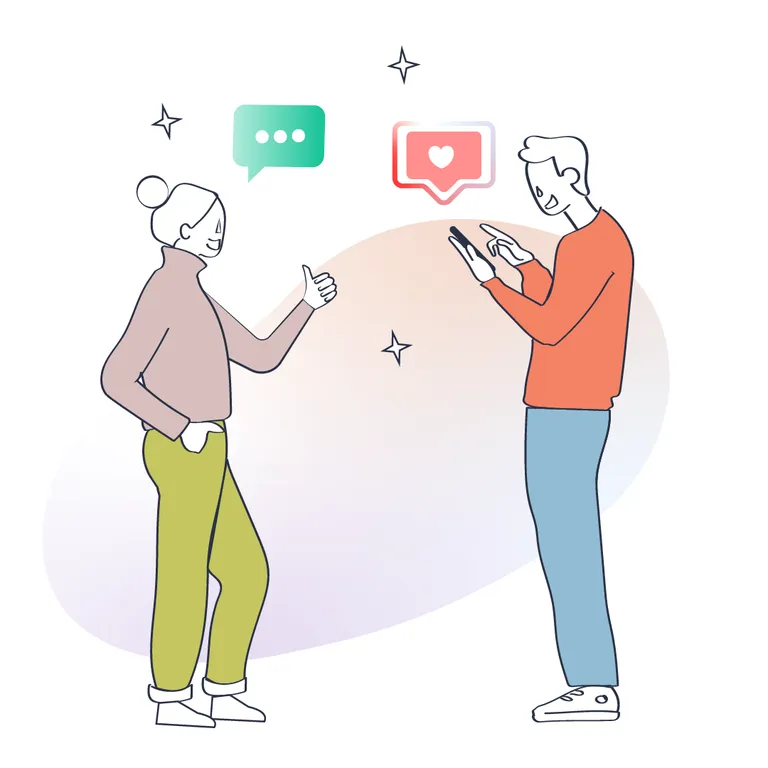 How Allianz uses Ambassify to enhance its brand power
Allianz is claiming large-scale visibility and establishing thought leadership among its employees and Ambassadors by wielding brand pride and connectivity.
Download customer story
Kjell Coel, Content Marketing & Social Media Lead at Allianz
"A brand for a company is like a reputation for a person" — Jeff Bezos
A finely curated corporate brand can turn you into a top-of-mind brand in your sector and set you on the right track to becoming that go-to point of reference for those seeking to take advantage of your product or service.
The road to building your brand can be rocky
Imagining and defining what kind of branding you want for your company is one thing, but actualizing it is something different. That's why companies often aren't sure where the best place to start is or what exactly will make the most impact.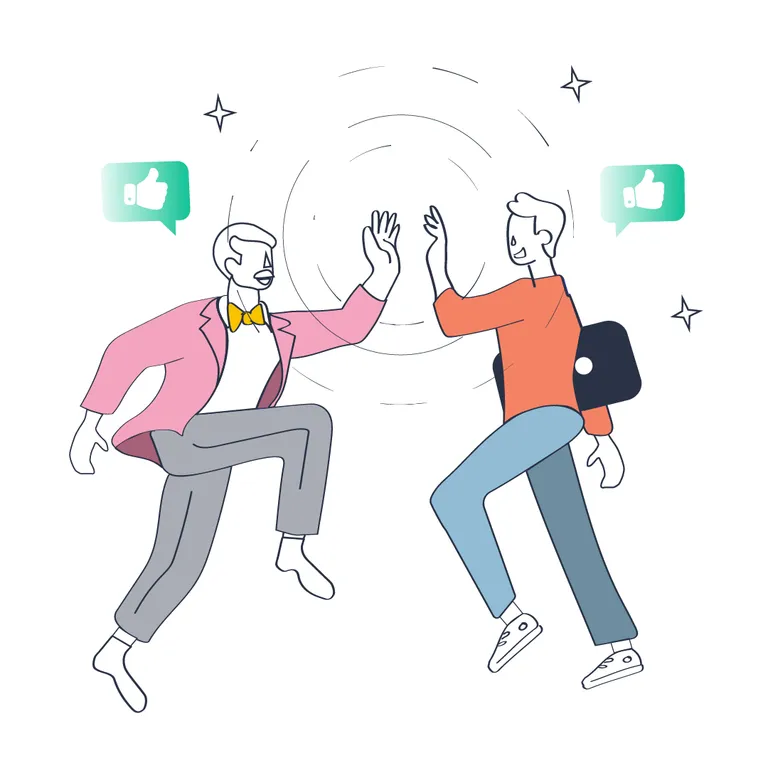 Why promote your unique identity as a brand
Purchasing power is today in the hands of Millennials and Gen-Zers, and brand trust is now one of the highest-impact factors for businesses. It's not only a requirement but a priority: branding gives your audience a sense of direction and belonging, a precise identity to remember and to trust.
23% more revenue
Presenting a brand consistently across all platforms can increase revenue by 23%. The importance of brand recognition comes down to higher revenue: that's why you should present a uniform message about your brand identity and its core values.
Establish and wield thought leadership to fuel your branding with Ambassify
Ambassify has a broad collection of features studied to facilitate collaboration with your employees to establish connections and enhance both personal and corporate branding to help you become a top-of-mind brand.
Share 3rd-party industry-relevant content
Let your employees get inspired and share industry-relevant content suggestions provided by our 3rd-party RSS feed. Natively and directly from the platform.
Share zero-click content online from the community
Many social media platforms aren't fond of redirecting users through a link. Share videos, articles, and images straight on the feed for maximum exposure.
Track gains and identify high-profile employees
With Ambassify's reporting section, you'll be able to track activity, engagement, and monetary gains in the community and identify the most active and high-profile employees.
Unify your brand experience
Bring your branding on desktop & mobile for your Ambassadors to feel and display brand pride.
Tag people and companies
With our plugin, you can tag people and companies in the LinkedIn description to maximize the reach of every post.
Collect valuable
employee feedback
With our input-gathering campaigns, you can collect opinions, ideas, and UGC to leverage thought leadership.
Smart-schedule posts for max engagement
Pick a time or smart-schedule posts to be shared when your audience is most likely to engage with them.
Measure value with integrated ROI
Measuring the ROI of your platform is crucial to justify its presence. Ambassify has those key metrics at your fingertips.
Discover trends via data-reporting
Reporting and trends save you the effort of having to export data elsewhere before being able to learn anything.
Build unique and strong corporate branding. Try Ambassify now.
Forward-thinking brands foster positive and mutually beneficial relationships with their employees, reaping benefits across all layers of corporate branding and beyond. Leverage the power of your employees to build and strengthen yours.
What do you like best about Ambassify?

The platform is quite user-friendly, very easy to use, and...

What do you like best about Ambassify?

The platform is quite user-friendly, very easy to use, and works well and fast. It also offers some unique and/or valuable features for sharing different kinds of content and entice advocates to participate and engage with it.

What do you dislike about Ambassify?

What we'd like to see improved is the range of functionalities to onboard new employees to be advocates. We want to incentivize engagement and participation amongst our employees but it is a tricky thing to entice them to be advocates in the first place, so I wish Ambassify could help us more with that.

Recommendations to others considering Ambassify:

I love how easily we can share many different kinds of content on the platform: it is super easy to use, so all it takes is a few minutes, and it all comes to life. On top of that, the platform allows you to share different kinds of content, and not only a selected few formats. It has cool features we haven't seen anywhere else, and it's simple to use, so employees don't need training or anything; a few minutes are all it takes to get the hang of it. With Ambassify, we can quickly and efficiently reach out to our employees to interact with our branded content. A few more functionalities to incentivize engagement among the employees would be nice to see, and it might help a lot in generating and stimulating engagement.

In general, our experience has been more than positive. If we have a problem, all it takes is a message to customer support, and we're all set: they're swift and helpful when they take time to answer our questions, and that's definitely a plus.

What problems is Ambassify solving and how is that benefiting you?

I love how easily we can share content on the platform: it's the easiest thing to use, so it really doesn't feel at all like extra work, you know, you can just browse the community a bit and when there are new campaigns up it's really easy to participate and reshare interesting and relevant content. interaction is simple and that's very important for us because we don't want that to be an obstacle to those who want to be active on the platform. The platform is also sound, works well, and has really cool features (including gamification). One more thing we really appreciate about Ambassify is the customer support; they are super helpful every time and are super quick to respond if we need something, so every doubt or bug is fixed very efficiently.
Very Usefull platform to connect and engange with our employees

What do you like best about Ambassify?

On the platform, there is a wide variety of different...

What do you like best about Ambassify?

On the platform, there is a wide variety of different campaigns to keep the advocates engaged, not just social share campaigns, but also polls and votings to get their feedback. This allows the advocates to be more motivated and stay active because they can interact in a lot of different ways instead of just sharing our content on their social media profiles.

What do you dislike about Ambassify?

The management of the rewards is sometimes time-consuming because there isn't an export function yet when you are handling the reward requests. Another reason why, is the fact that you can't notify your advocates directly from the platform to keep them posted.

What problems is Ambassify solving and how is that benefiting you?

Our goal was to get more engagement out of our employees, to get them to share their ideas and opinions with us, to participate and share in our content. With Ambassify this is very easy and quick to do: the platform makes it very easy for us to propose different kinds of interaction and thus gather input from the advocates and share company messaging with and through them. The fact that they not only share company-related content but also see their input and ideas being listened to and used by us also helps us boost our branding, which is another goal we had set for ourselves.
Ambassify is a great tool for us

What do you like best about Ambassify?

The platform is easy to get a grip on, very user-friendly.

...

What do you like best about Ambassify?

The platform is easy to get a grip on, very user-friendly.

Their support is top notch, always available to help.

The reporting dashboards give a lot of insights on the results of the campaigns.

I think a big win is how fast and straightforward setting up and launching a campaign is. Which is not only very helpful to keep content and campaigns very topical but also facilitates the buy-in as you're not spending a huge deal of time in the platform, yet the results are there.

What do you dislike about Ambassify?

They push frequent updates to their reporting and metrics dashboards, which makes for a bit of a learning experience each time. But ultimately you do get more and better insights so that's actually a good thing.

What problems is Ambassify solving and how is that benefiting you?

We are able to share our news, campaigns and products with a broader audience than we would be able to reach with our own social channels. We also get our employees more involved in the things we do.

The thing I appreciate most about Ambassify, is their support. Assistance is almost immediate and should the issue require some more time to figure out, they will update you frequently. The platform itself is very intuïtive which makes it not only pleasant to work with, but fast as well. This allows us to launch campaigns in a moment's notice, right after meetings or when urgency is key. Also, the reporting really allows us to see how many people we reach through our ambassadors, which makes the brand awareness increase more tangible. Overall I think Ambassify is a great platform for us, especially because we have a lot of decentralized teams which we can keep in the loop effortlessly.