LP - Website - Employee Advocacy Campaign Examples
Trusted by leading companies
Find inspiration in our customers' best employee advocacy examples
Your employees are some of the finest content creators available. Here's how our customers took advantage of that to share trustworthy content on social media and experienced the power of word of mouth.
Plutus encouraged the creation of UGC
Plutus supports its Ambassadors' content creation with several UGC campaigns to build social media awareness. Here, they encouraged them to create and submit the link to their Plutus-related posts on social media.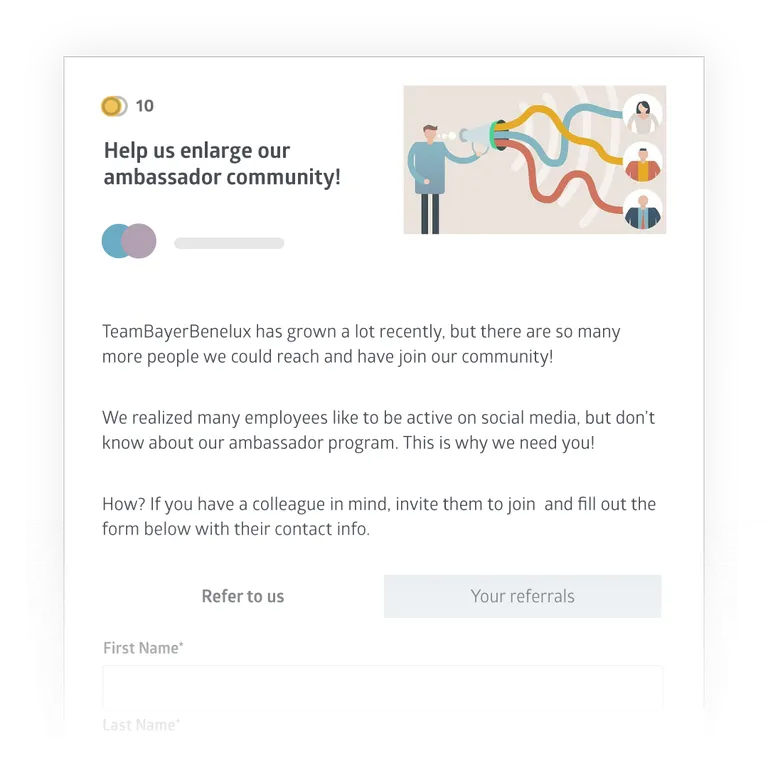 Bayer found new members through referrals
Bayer Benelux wanted to expand its ambassador program to those not yet in the community. They did so by asking their 'social employees' to be Ambassadors within the company itself and thus tapped into the power of word of mouth to spread their message.
Unique shared news together with the employees
Unique made a video starring its own employees to celebrate its 50 years. To distribute it, they leveraged the power of employee advocacy: they asked people to share their video featuring the employees themselves on Social Media.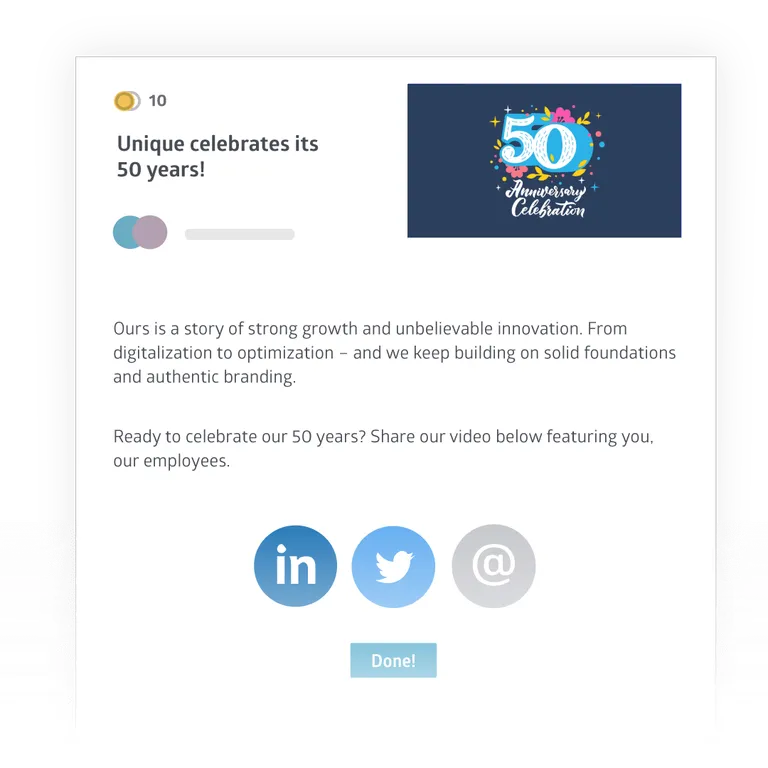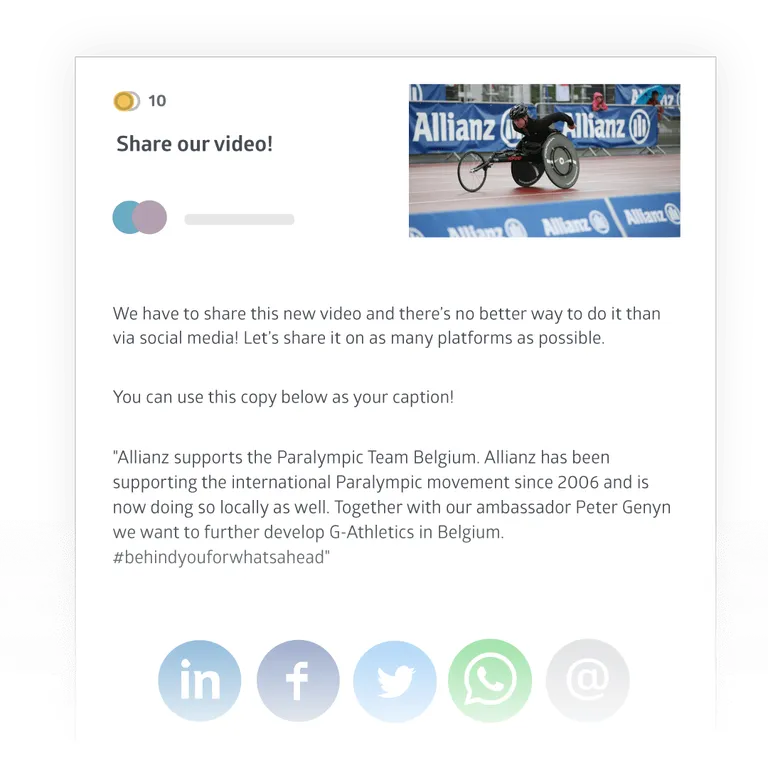 Surgent recruited members via social media
Surgent's goal here was to expand its network of student Ambassadors to include every state in the United States. They did so by tapping into the social network of their current students to enlarge their reach and bring new members on board their program.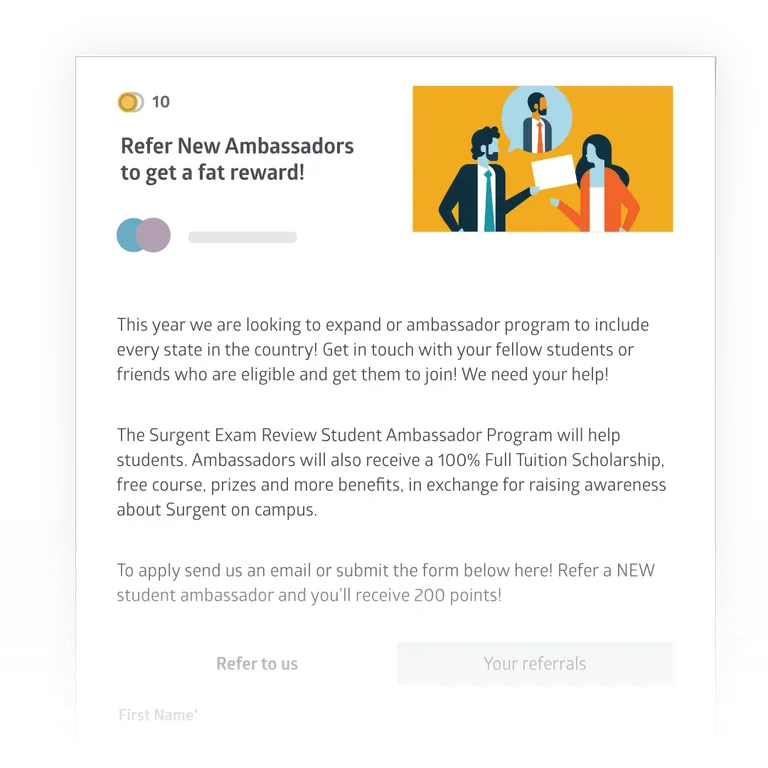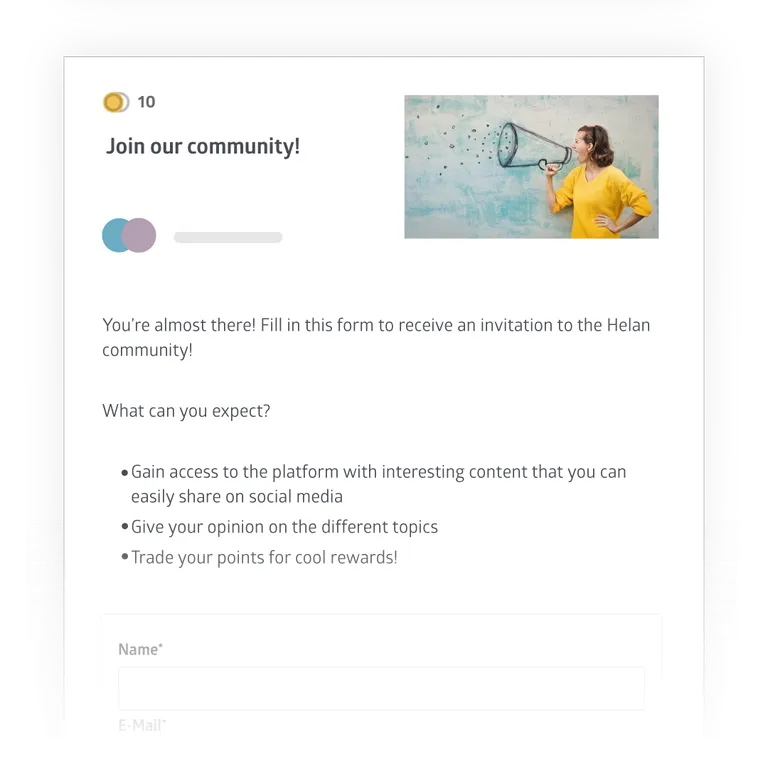 Helan recruited new community members
They first made an invitation e-flyer for all employees to get to know the program and asked those who were interested in signing up to register and indicate their interests so as to tailor the experience to them individually.
Plutus shared news and spread the word
Plutus was planning on launching new features on its platform. For the occasion, they asked their community to share a tweet on Twitter and LinkedIn via a Social Share campaign to spread the word about it and reach a vast audience in the process.