LP - Website - Employer Branding Campaign Examples
Trusted by leading companies
Get inspired by our customers' best examples of employer branding initiatives
Curate your employer branding by engaging with and involving your Ambassadors to enhance your brand perception, attract more talent, and lower recruitment costs.
Infrabel looked for actors for their recruitment video
Infrabel wanted to shoot a recruitment video: to do so, they asked their employees to contribute to the campaign by acting in it. All profiles were welcome, from programmers to engineers to warehousemen to technicians.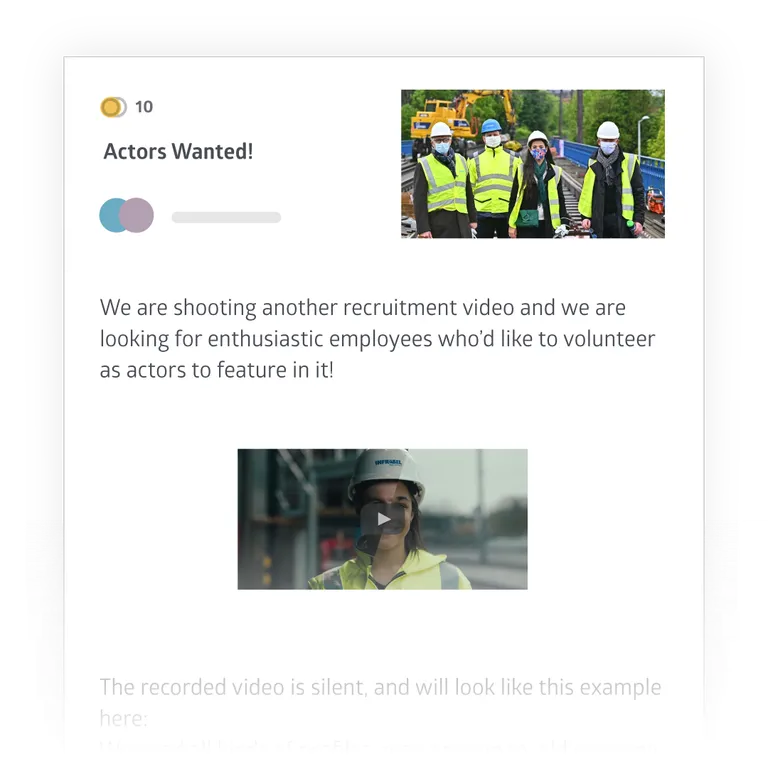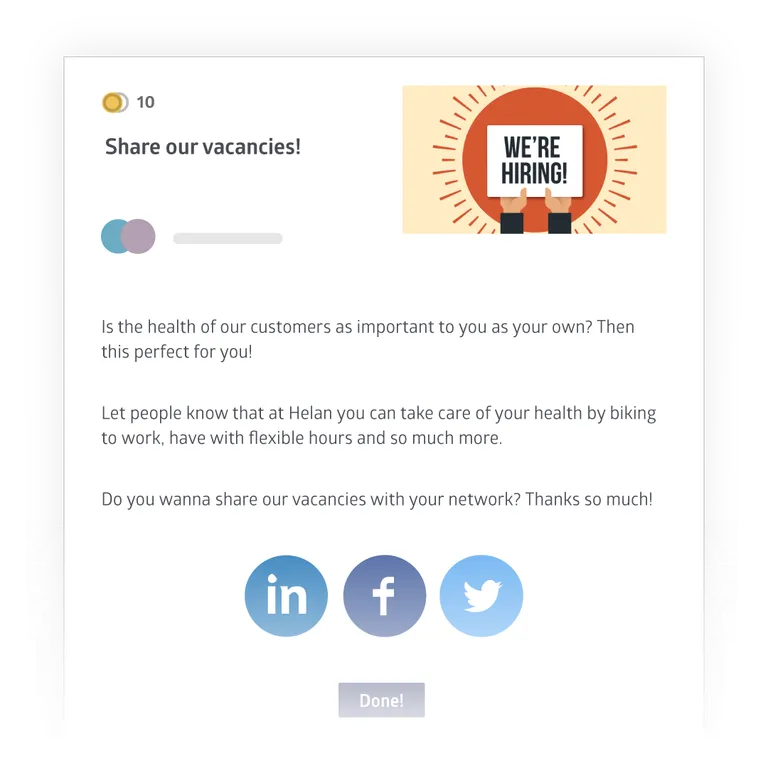 Helan created and shared custom-made vacancies
Helan asked employees what they liked the most about having Helan as an employer and created custom-made stories and visuals based on the answers. Then, they asked employees to choose the story that resonated with them the most and share it on social media.
Helvetia provided company-branded banners
Helvetia launched a campaign where they offered several company-branded banners for LinkedIn as "exclusive content" for Ambassadors only. This way, they enticed more employees to look for them and join the ambassador program.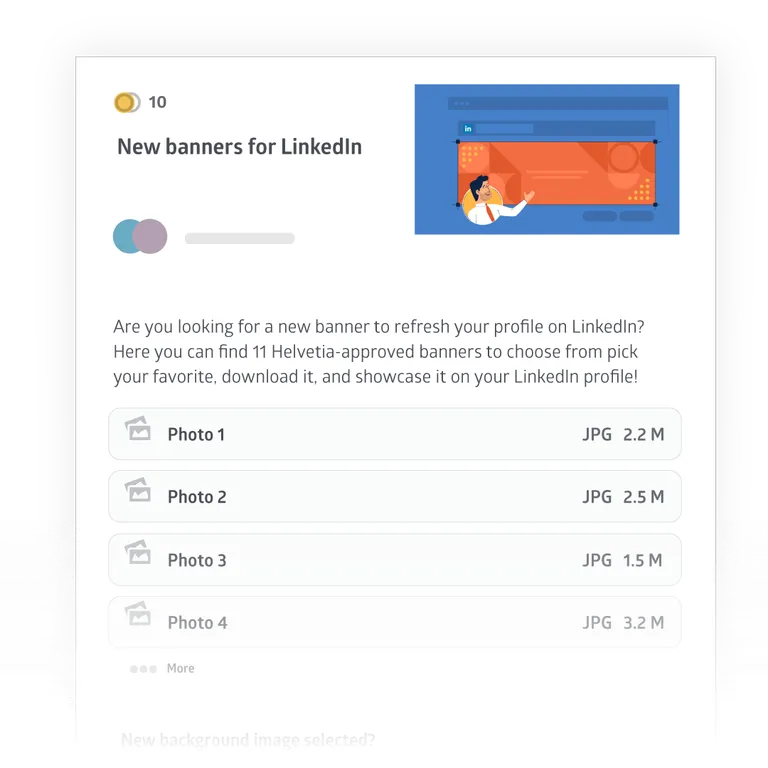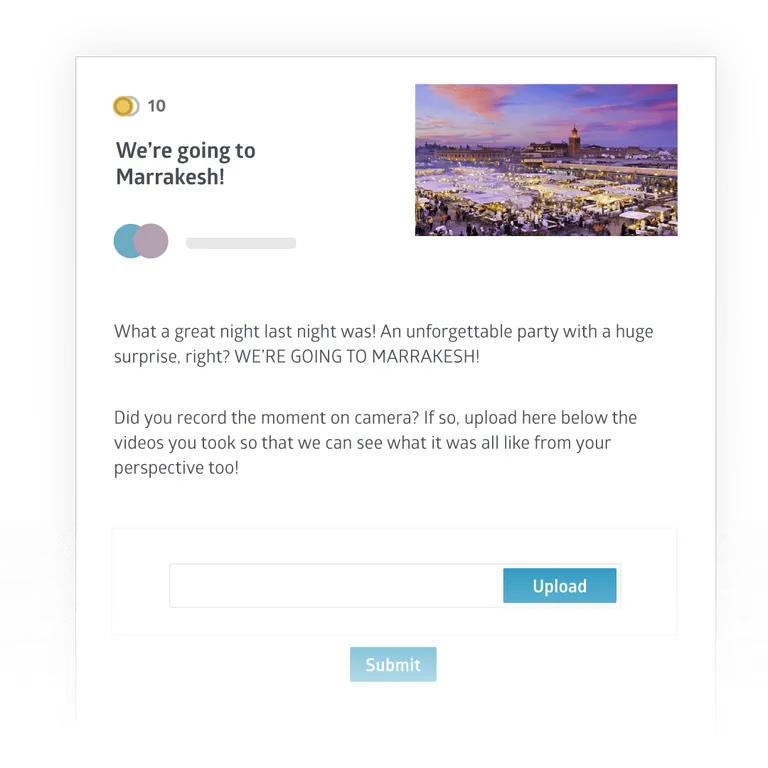 Unique displayed its culture through advocacy
Unique organized a huge event to celebrate the company's 50 years and revealed that the company was going to Marrakesh! They asked Ambassadors to upload their footage of the event, so they could gather all the content and use it on their socials.
Loop helped its employees be conversation starters
Loop Earplugs launched a conversation starter kind of campaign to help its employees break the ice and connect with their networks. The topic was 'Emojis in the workplace,' and they also provided a visual and a copy for them.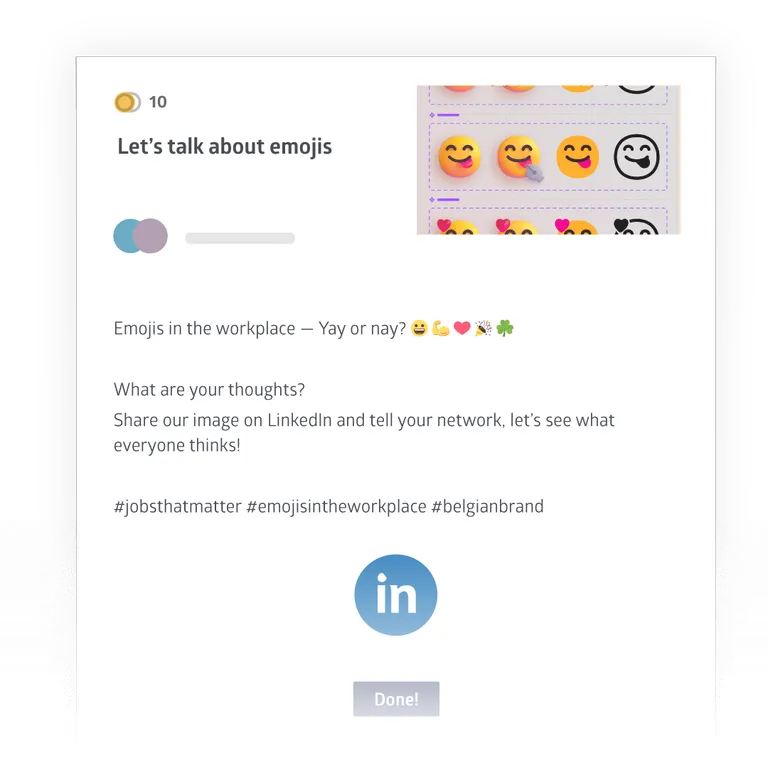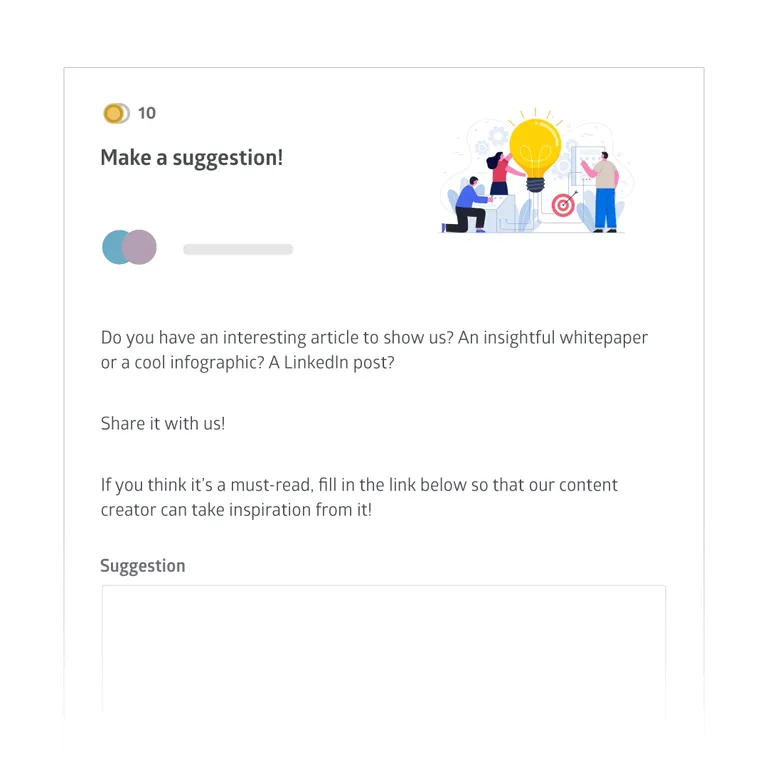 Allianz asked members for input & feedback
To have employees contribute to the content creation process, Allianz asked them to submit ideas, articles, infographics, or any relevant content that could be of any inspiration for the content creator to make a new content piece.
Plutus asked members for product feedback
To improve the Plutus product and generate customer intimacy, they made an appeal in their community, stimulating more than 50% of all members to participate in the initiative and share their thoughts to make the Plutus company and product better.